Bedroom Photos
At Villa Juan Carlos we know how important a goods night rest is so we pride ourselves on having unique, lovingly designed and cared for bedrooms. All five bedrooms are suites with en-suite bathrooms and following the nautical spirit of the villa each of the bedrooms is named after a famous type of ship. All the suites have their own Loewe flat screen TV with satellite channels, sound equipment / speakers for your MP4 or mobile phone plus independant hot and cold Air Conditioning. The suites also have ceiling fans to provide extra comfort.
THE GALLEON SUITE
A very spacious suite with its very own private terrace perched on top of the sea with sun loungers to chill out and enjoy the expansive sea view. It has an additional lounge area with a futon sofa bed, a spacious separate dressing room and access to two bathrooms, one with a jacuzzi bathtub with a panoramic view of the sea and the other with a massage shower.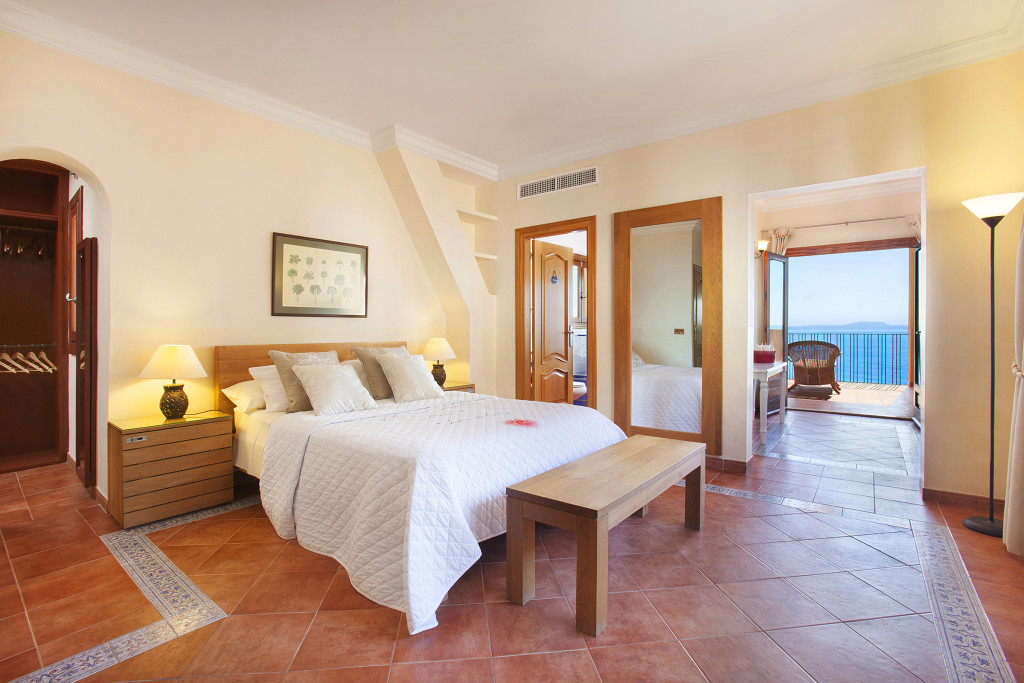 THE SCHOONER SUITE
A warm suite with clean lines and soothing sea views. The bed and furniture is made of solid oak of a contemporary and stylish design. It has direct acces to a large terrace with spectaular sea views and it's own bathroom with bath and shower.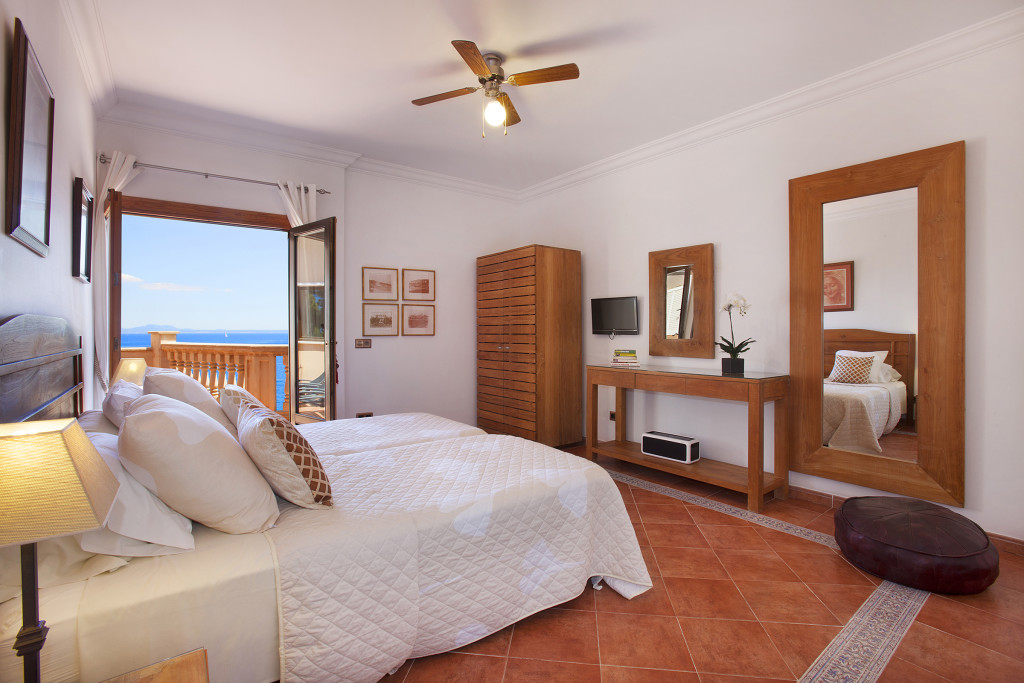 THE YACHT SUITE
A bright and colourful ultra modern suite with amazing sea views and access to a spacious terrace. It has it's own modern bathroom with a shower.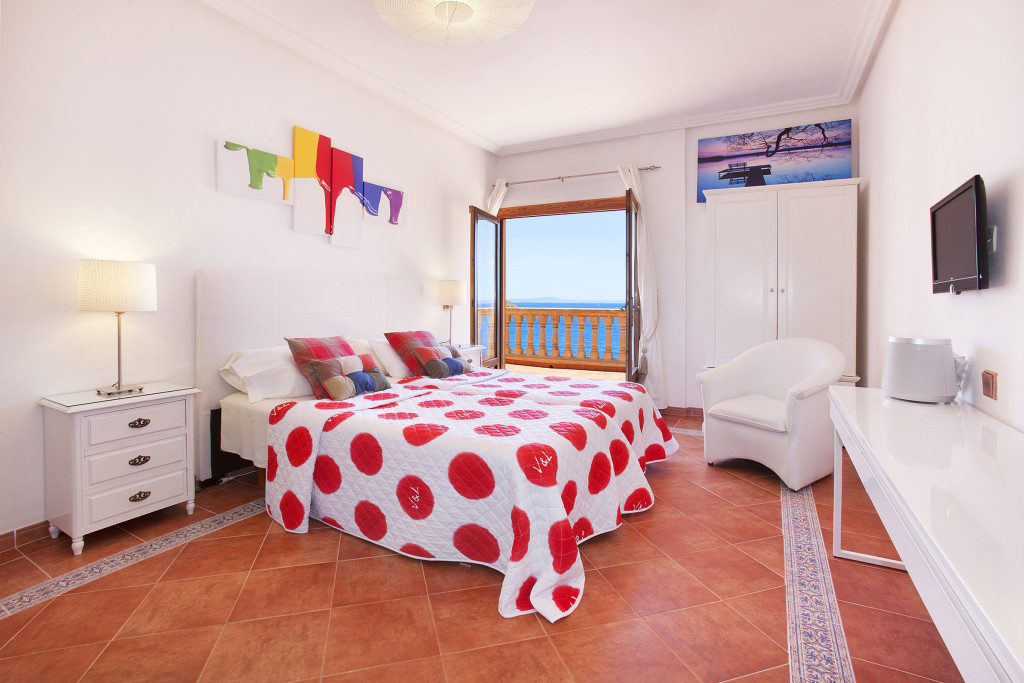 THE CLIPPER SUITE
A romantic large and yet cosy suite with an antique tapestry and solid teak bed and furniture and peaceful sea views. The bathroom is of marble with an oyster shape bath and shower. Direct access to the large terrace overlooking the sea.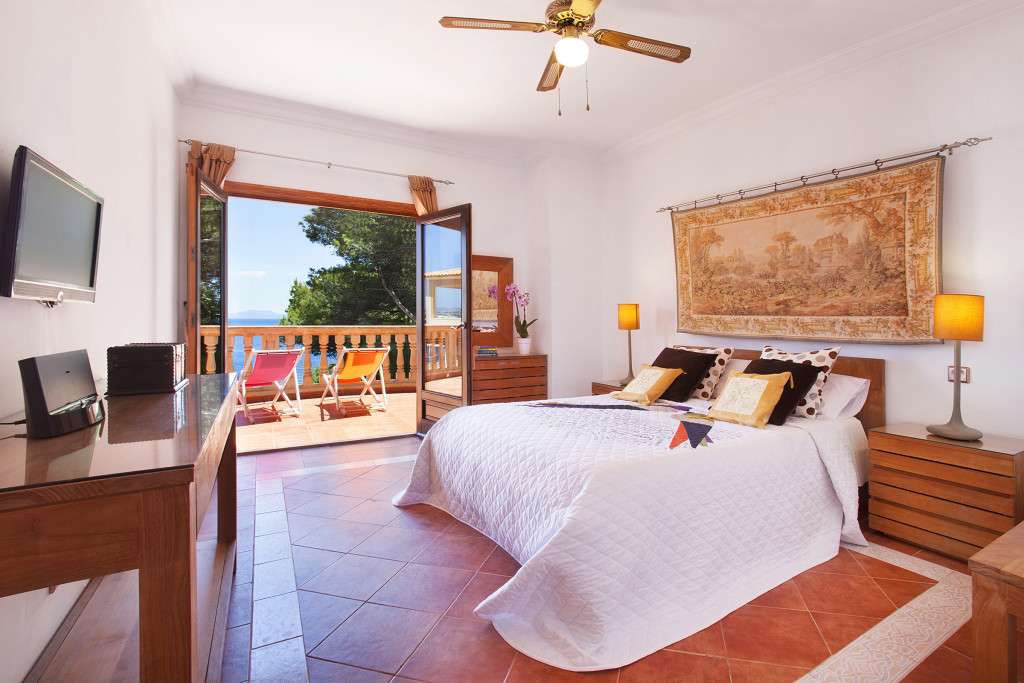 THE CORVETTE SUITE
A bright and original blue suite with a mixture of contemporary and antique furniture. Sea views and direct access to the large terrace. It has it's own bathroom with a shower.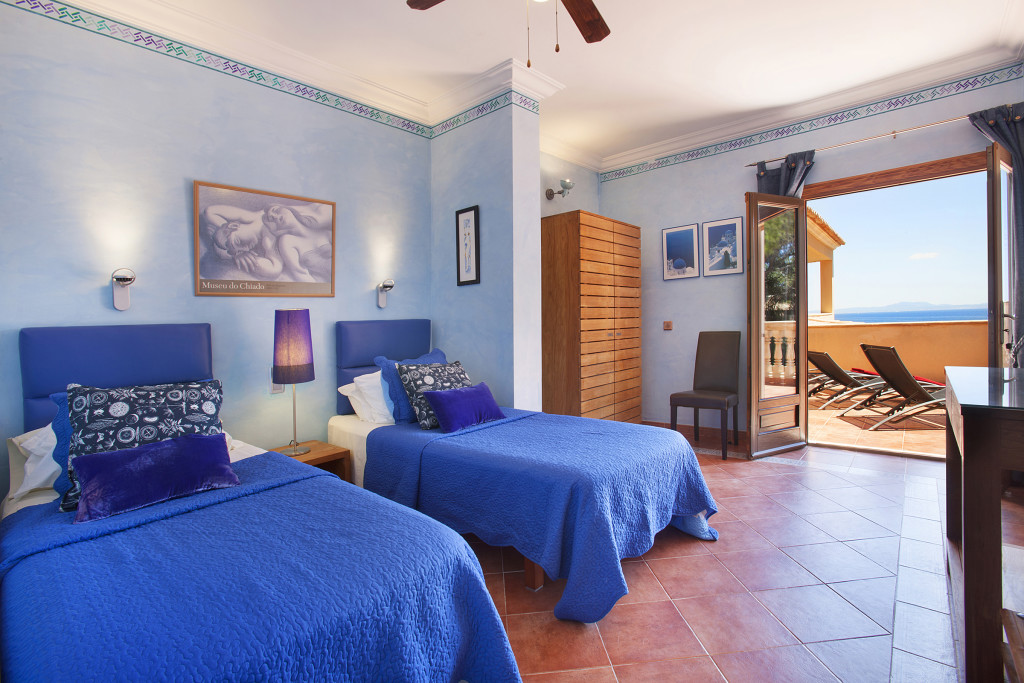 In der Villa Juan Carlos wissen wir, wie wichtig eine gute Nachtruhe ist, daher sind wir stolz darauf, einzigartige, liebevoll gestaltete und gepflegte Schlafzimmer zu haben. Alle fünf Schlafzimmer sind Suiten mit en-suite Badezimmern und dem nautischen Geist der Villa folgend, ist jedes der Schlafzimmer nach einem berühmten Schiffstyp benannt. Alle Suiten verfügen über einen eigenen Loewe Flachbildfernseher mit Satellitenkanälen, Tonanlage / Lautsprecher für Ihr MP4 oder Mobiltelefon sowie eine unabhängige Klimaanlage warm/kalt. Die Suiten verfügen zudem über Deckenventilatoren für zusätzlichen Komfort.
Share if you like