Bedroom Photos
At Villa Juan Carlos we know how important a goods night rest is so we pride ourselves on having unique, lovingly designed and cared for bedrooms. Following the nautical spirit of the villa each of the bedrooms is named after a famous type of ship in keeping with the nature of each bedroom. All the bedrooms have their own Loewe flat screen TV with satellite channels, sound equipment / speakers for your MP4 or mobile phone plus independant hot and cold Air Conditioning. Most bedrooms also have ceiling fans to provide extra comfort.
THE GALLEON SUITE
A very spacious suite with its very own private terrace perched on top of the sea with sun loungers to chill out and enjoy the expansive sea view. It has an additional lounge area with a futon sofa bed, a spacious separate dressing room and access to two bathrooms, one with a jacuzzi bathtub with a panoramic view of the sea and the other with a massage shower.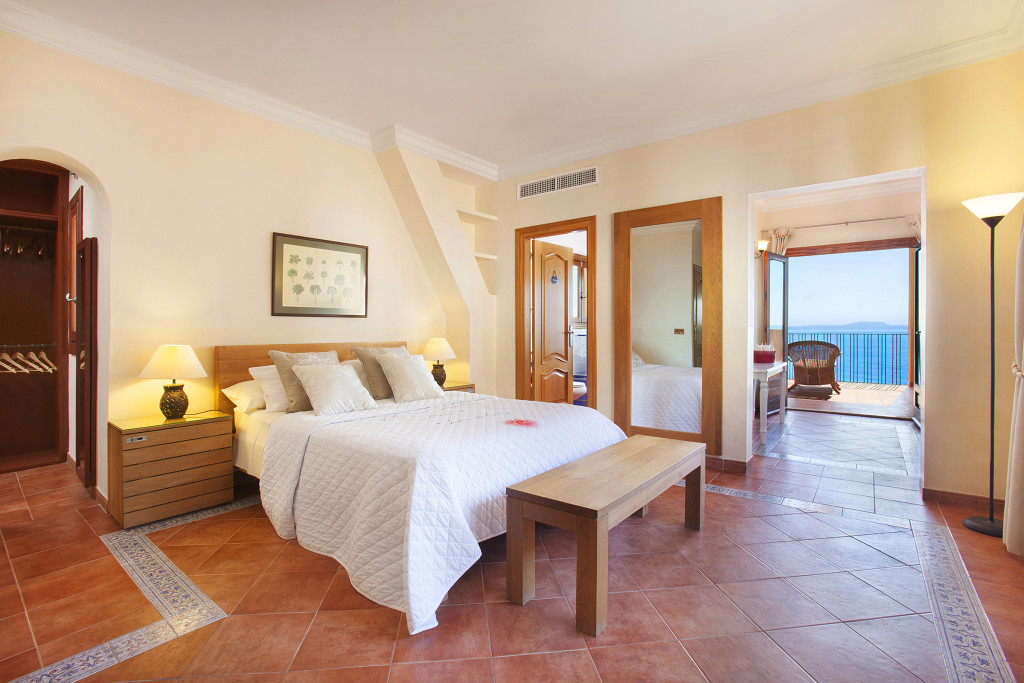 THE SCHOONER SUITE
A warm suite with clean lines and soothing sea views. The bed and furniture is made of solid oak of a contemporary and stylish design. It has direct acces to a large terrace with spectaular sea views and it's own bathroom with bath and shower.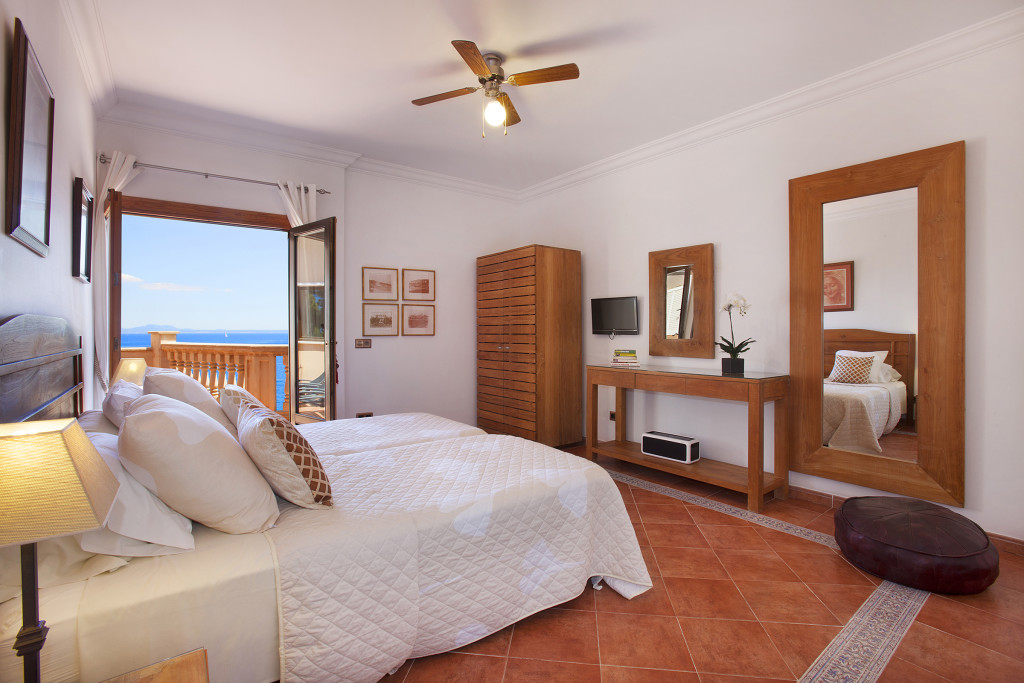 THE YACHT SUITE
A bright and colourful ultra modern suite with amazing sea views and access to a spacious terrace. It has it's own modern bathroom with a shower.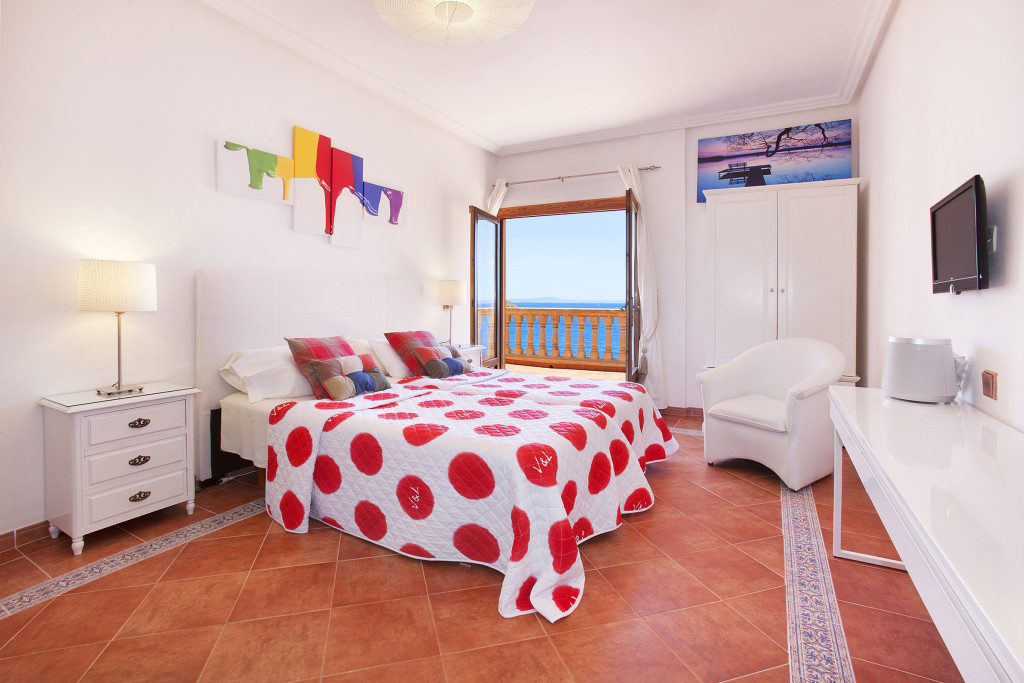 THE CLIPPER SUITE
A romantic large and yet cosy suite with an antique tapestry and solid teak bed and furniture and peaceful sea views. The bathroom is of marble with an oyster shape bath and shower. Direct access to the large terrace overlooking the sea.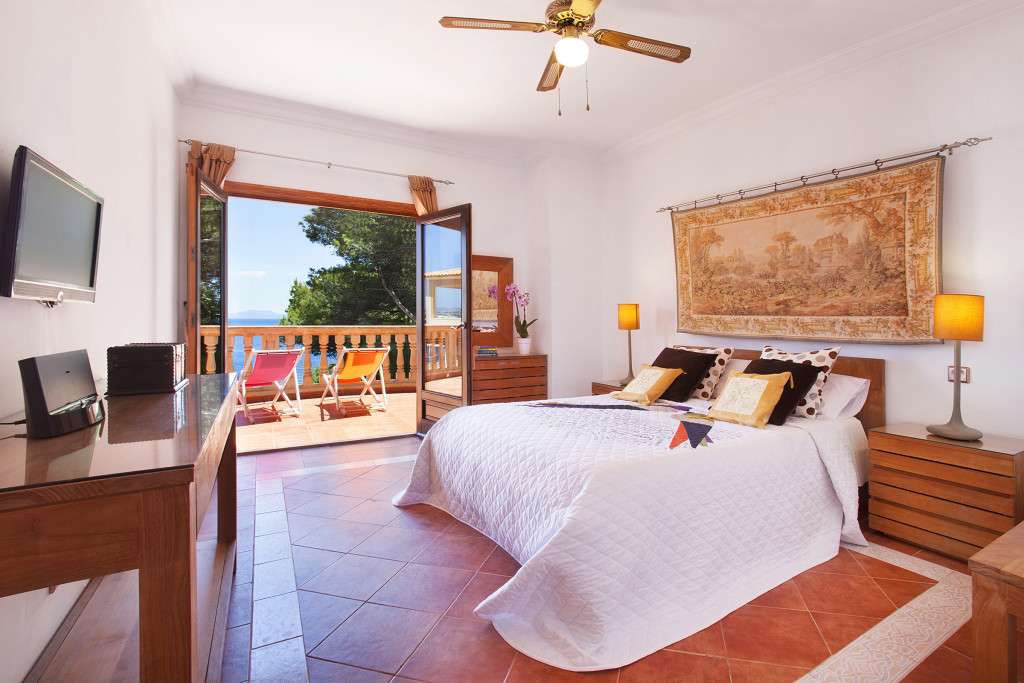 THE DINGHY BEDROOM
With its bright and happy decoration this enormous bedroom is a paradise for the small and not so small children. It has four single but normal sized beds (two double nest beds), TV and Playstation. The sea views relax the children and the terrace provides additional stimulating play area for them,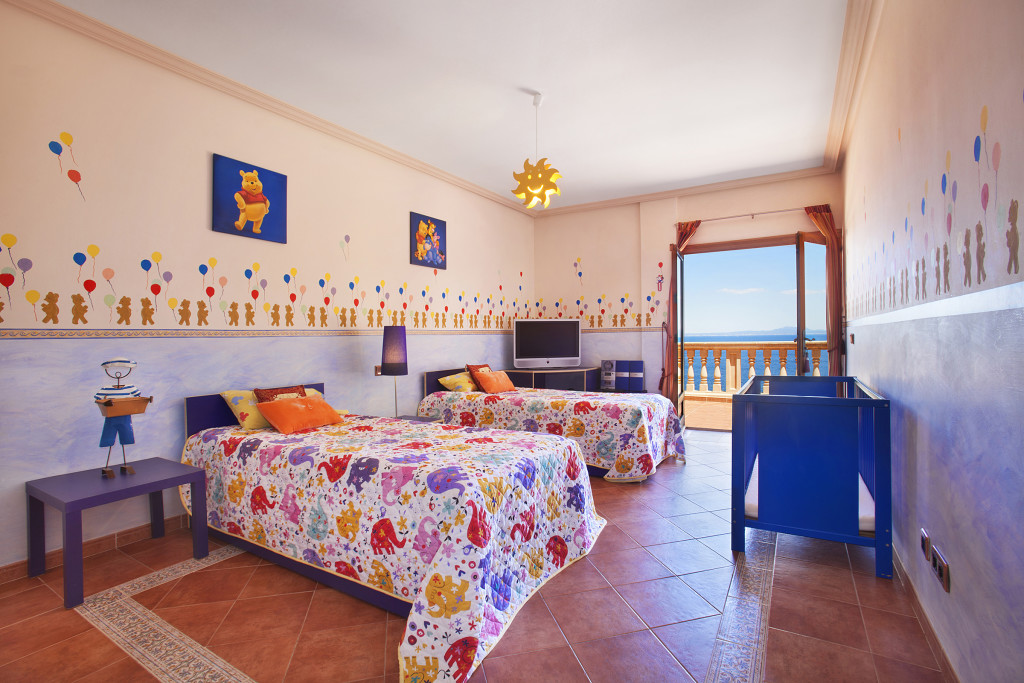 THE CORVETTE SUITE
A bright and original blue suite with a mixture of contemporary and antique furniture. Sea views and direct access to the large terrace. It has it's own bathroom with a shower.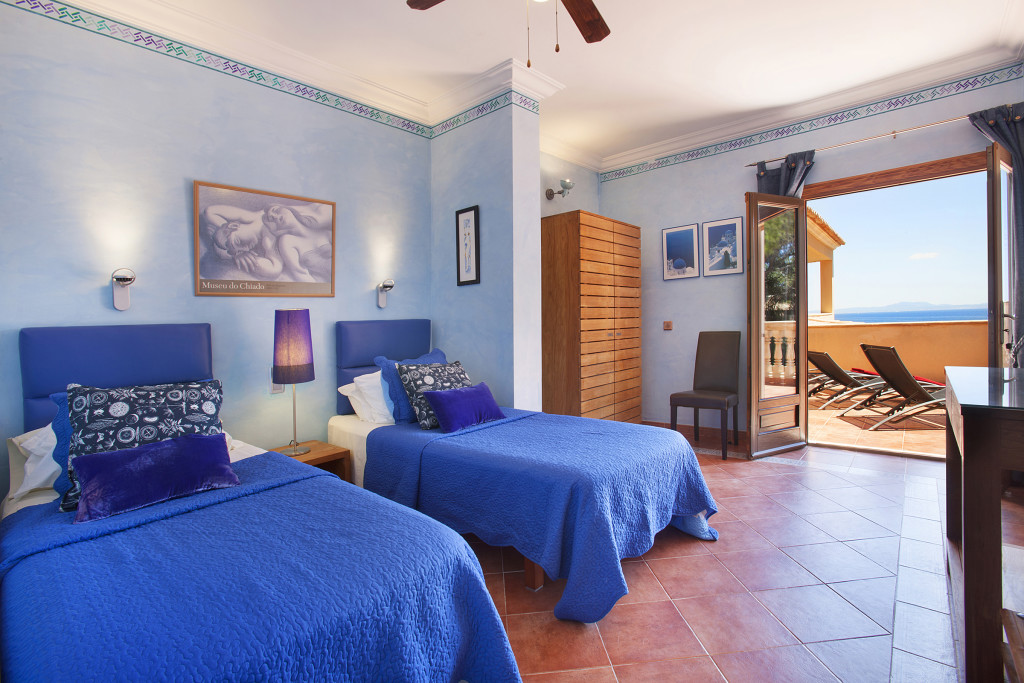 THE LLAUT SUITE
The llaut is the traditional Mallorcan fishing boat by excellence. This suite is located on the ground floor so is ideal for guests with limited mobility. It is modern and bright and has it's own bathroom with a shower.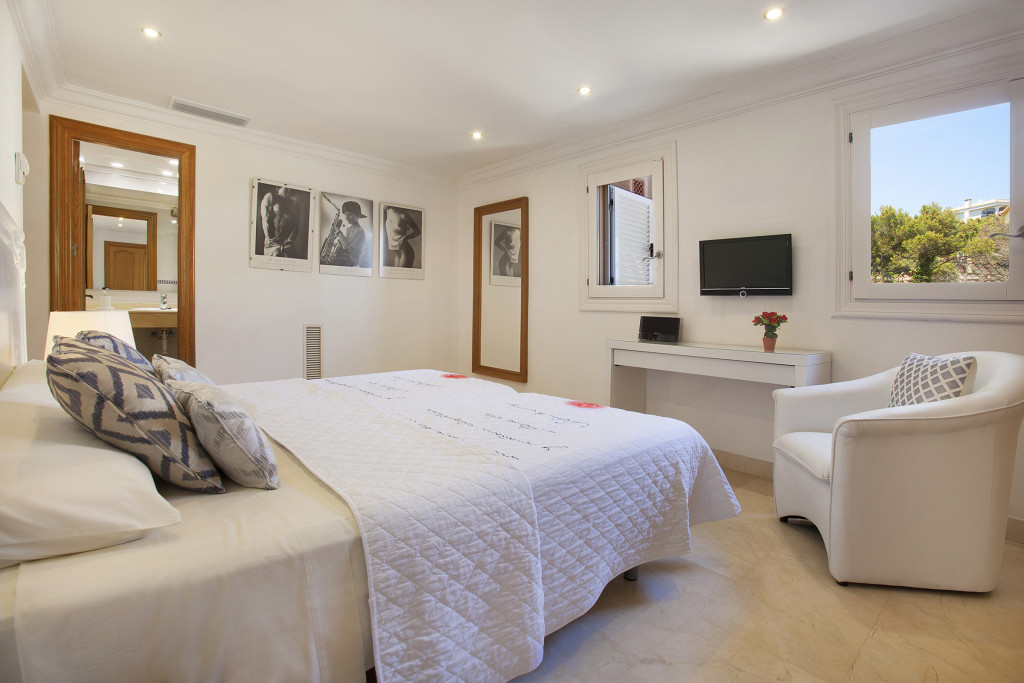 Share if you like