Cala Vinyes Beach
A Lovely Family Beach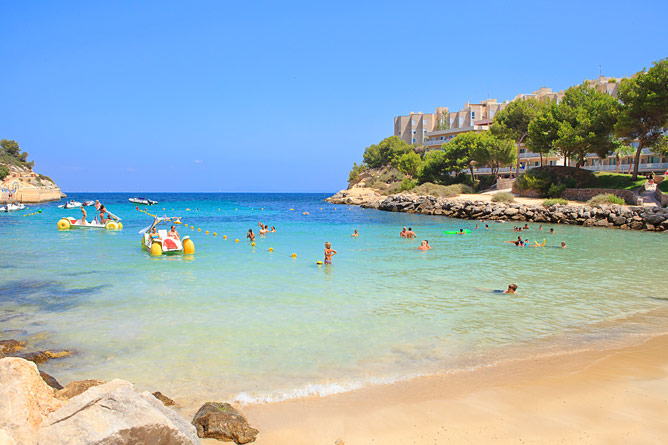 Cala Vinyes most precious asset is without doubt it's lovely family beach situated in a small bay with low cliffs on both sides of the water. Even though this is a very good beach it is seldom too crowded.
Awarded a Blue Flag!
Cala Vinyes beach has been awarded an International Blue Flag  Award for its Excellent quality of water, clean beach and facilities.  This beach has emergency services and first aid facilities and a lifesaver from the 1st of May to the 31st of October.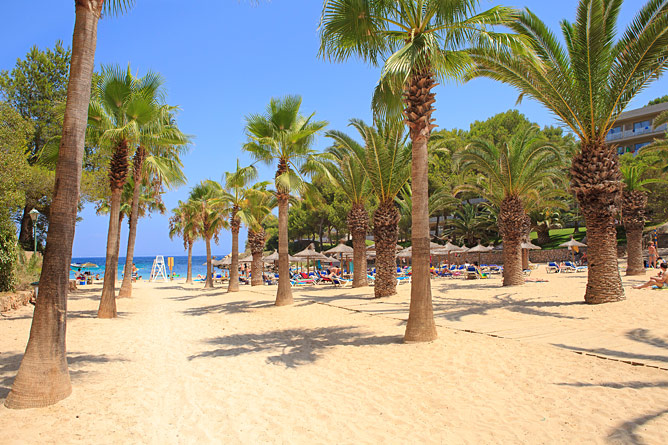 The beach is some 60 metres long, 80 metres wide and has many beautiful palm trees growing in the fine sand. The water is clear and pretty shallow.
It is possible to hire sunbeds and parasols. The car can be parked for free close to the beach.
Very Child Friendly
The beach is very child friendly with shallow water and clean sand.
From the mooring next to the beach you can catch a special ferry boat that takes you sightseeing and even into Palma!
Childrens Playground
Shallow water, space for playing and a there is even a  lovely well maintaned childrens playground located at the back of the beach.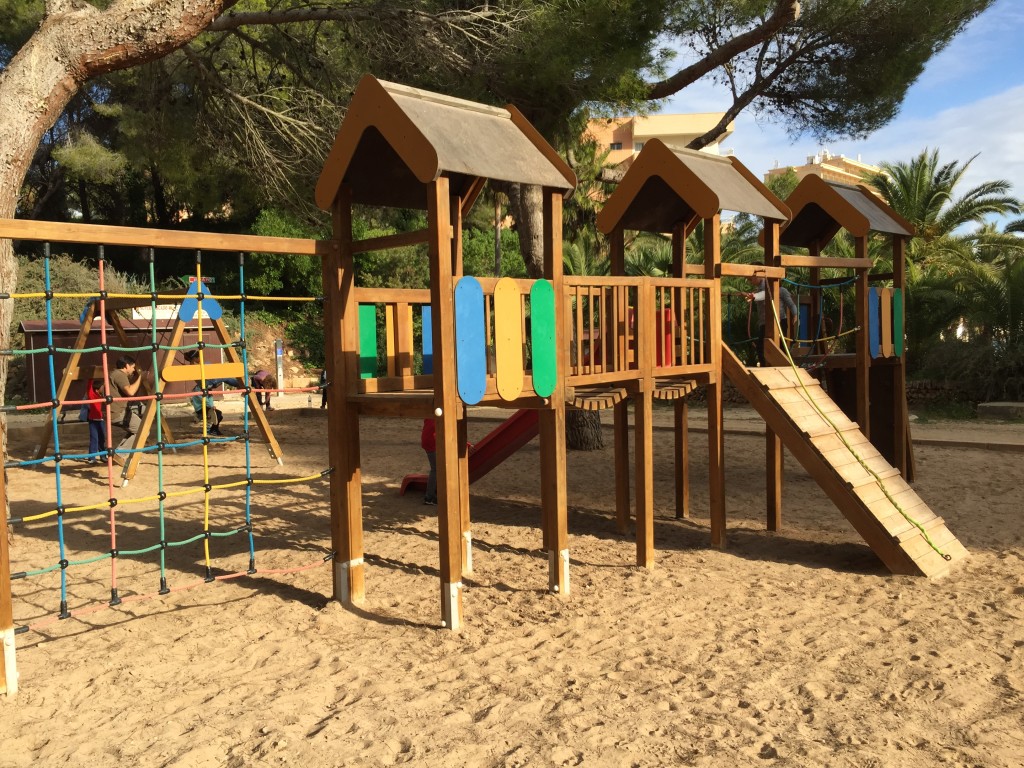 .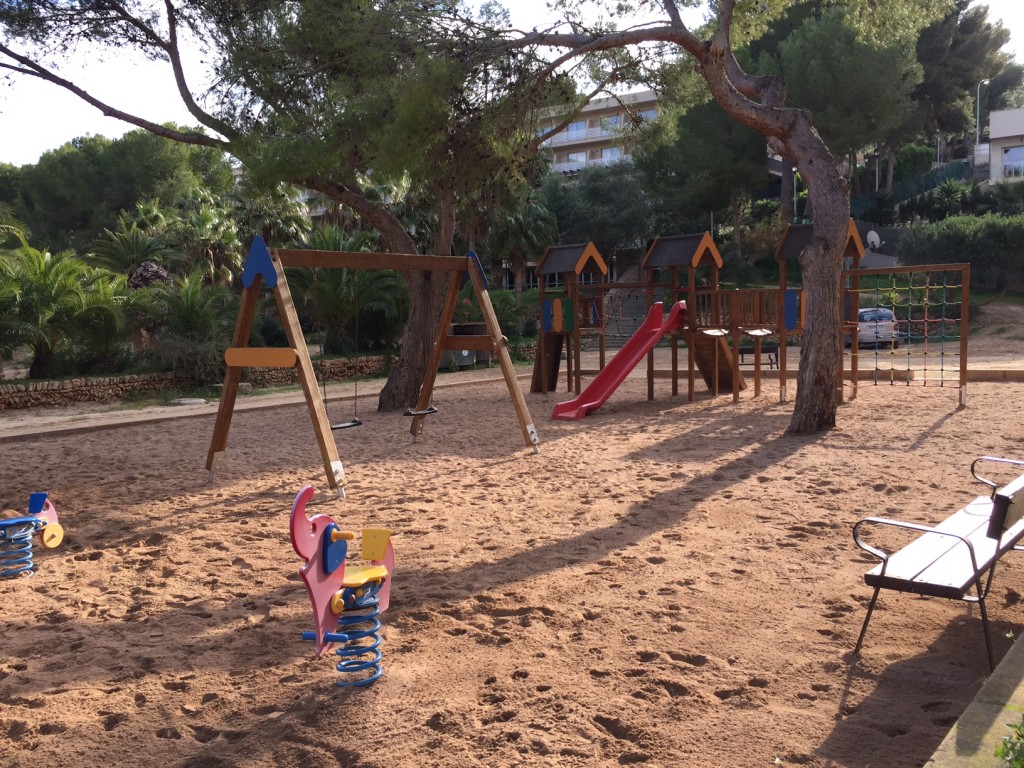 Beach Bar and Restaurant
There is a friendly beach bar in the back of the beach and a hotel restaurant next to the beach. 
Share if you like