Pool Photos
THE SEA VIEW FROM THE POOL
This is the spectacular view that you will have when relaxing in the pool!
THE SWIMMING POOL AND SEA
Just imagine taking the sun on this terrace whilst sipping a glass of champagne!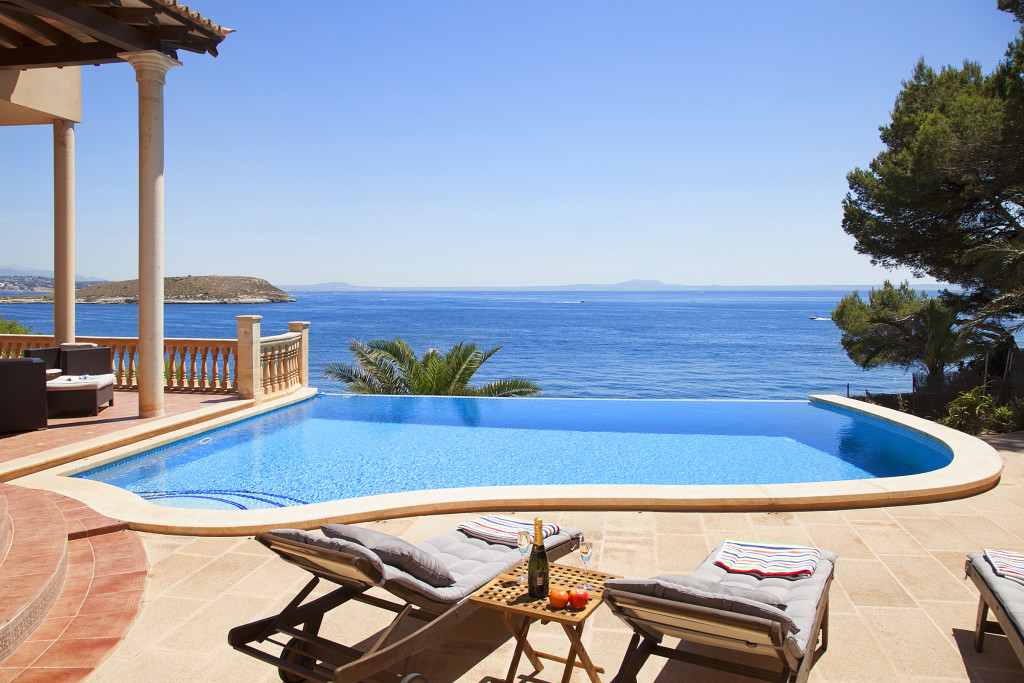 WALKING ON THE SEA
This surprising photo is one of a set which was taken during a fashion photo shoot at the villa.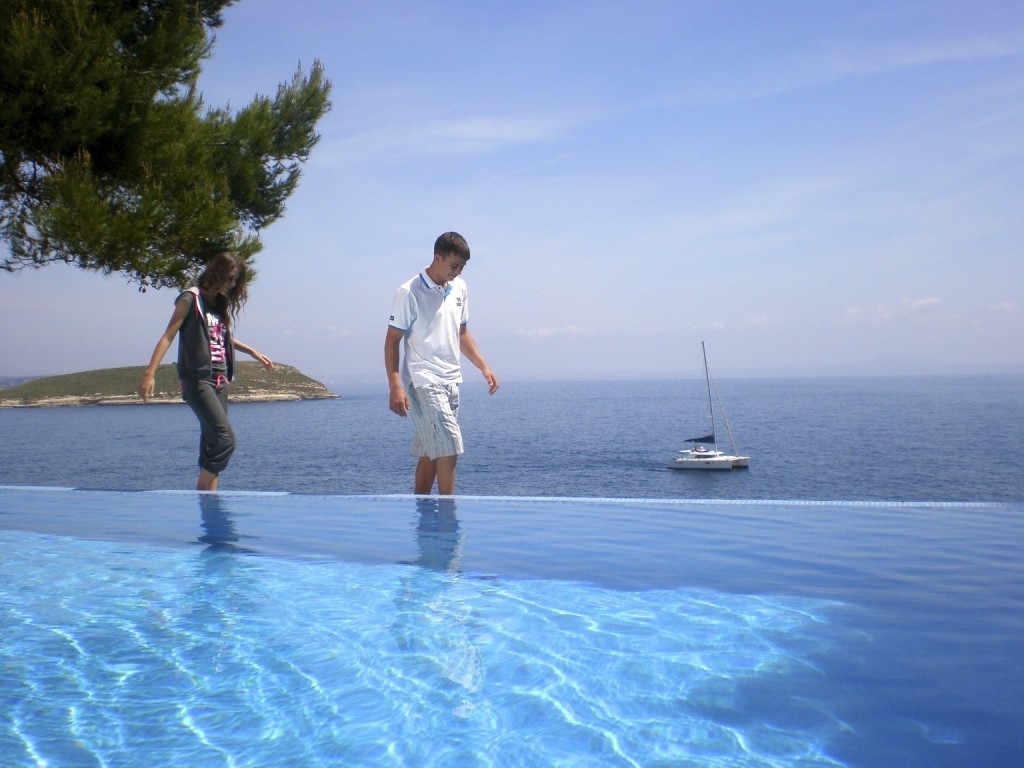 YACHT SPOTTING!
Isn't life great when you only have to watch the yachts meander by!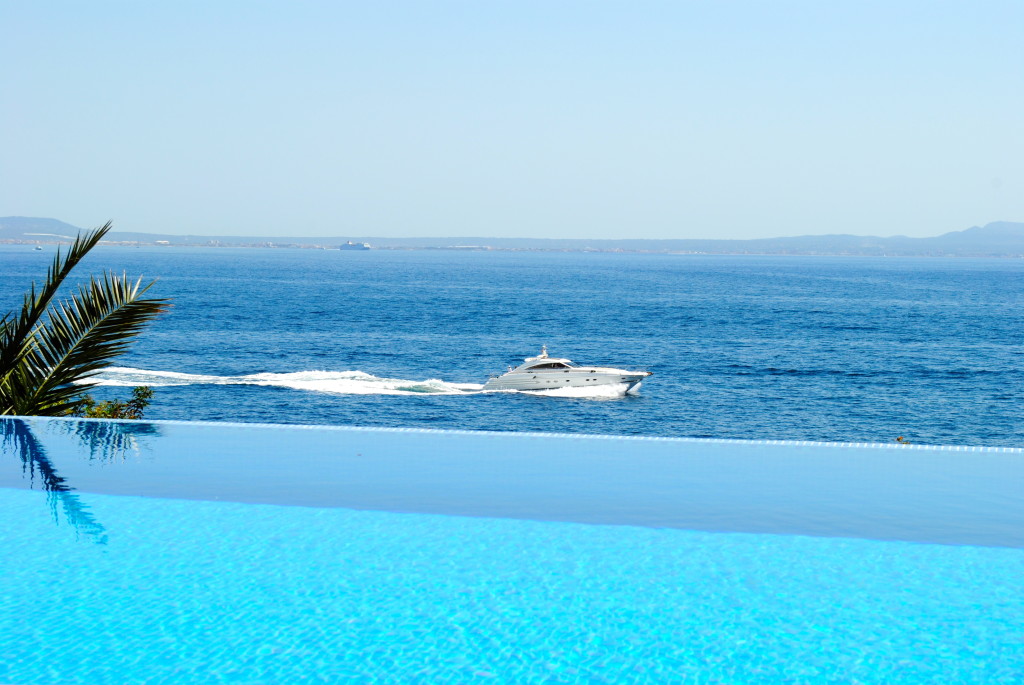 THE VILLA FROM THE POOL
From this photo you can appreciate the striking architecture of the villa.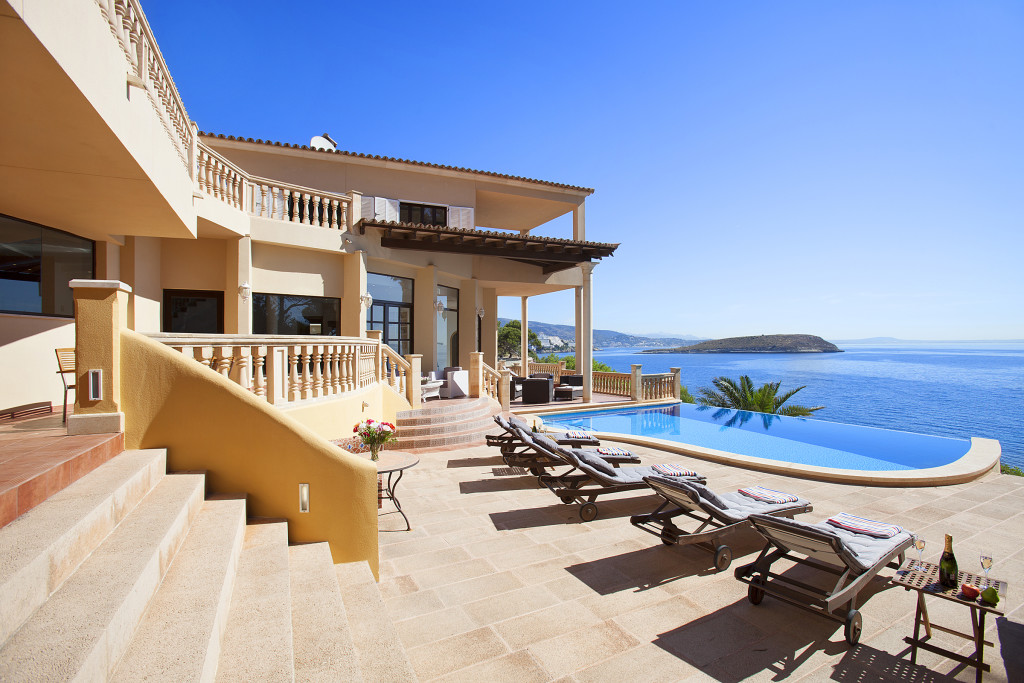 EXTERNAL DINING NEXT TO THE BARBECUE
This is just one of the external seating and dining areas. This one is located next to the professional Barbacue.
MORE EXTERNAL DINING
There is just no shortage of expansive external dining areas in the villa.
THE VILLA FROM THE POOL
From this view you can appreciate the spaciousness of the villa and many different external spaces that you can enjoy.
Share if you like