Living and Dining Room
LIVING ROOM
The living room is a spacious 80 square metres with expansive sea views through large panoramic windows. It has an enormous 75 inch state of the art flat screen TV with a Loewe Home Cinema Sistem and English SKY full HD and German Satellite TV. There is also a fully working chimney
These are the mesmerising views from the living room.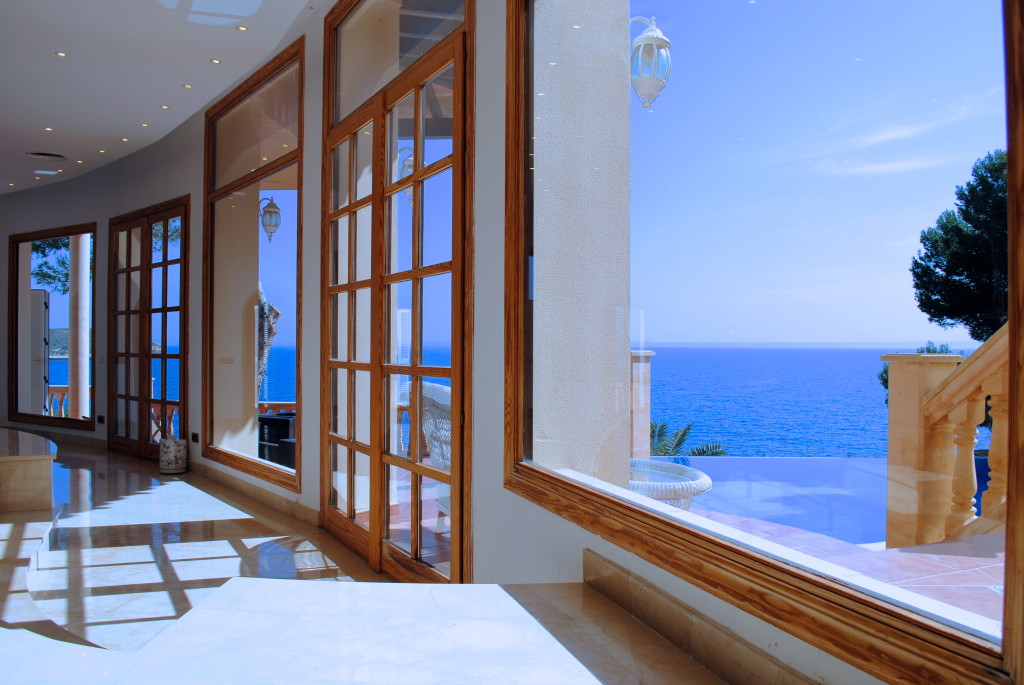 DINING ROOM
The dining room is a large 40 square metres and has a combination of modern solid oak and antique furniture. The two tables can be separated to accomodate more guests. In this picture you can appreciate the magnificent sea view.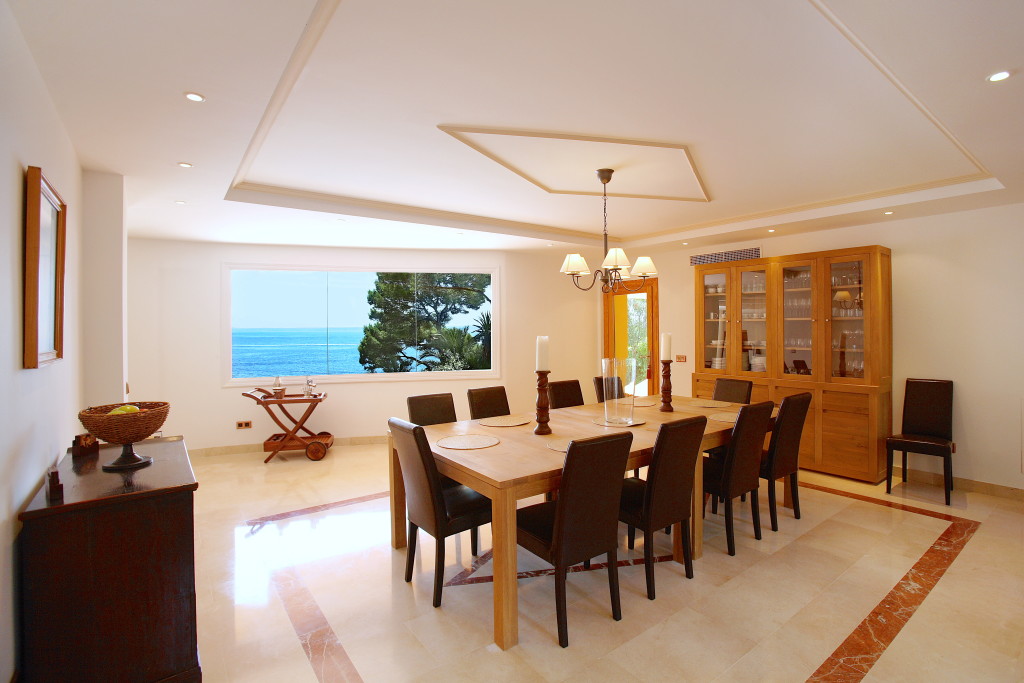 In this picture you can see the many windows that view onto the mediterranean garden and add more luminosity to the dining room.
DINING ROOM WITH VIEWS TOWARDS THE MEDITERRANEAN GARDEN
Share if you like